Thank you to our Trivia Night sponsors!
Thank you to all of our Trivia Night night sponsors and to all of those who attended the night. It was an immense success, raising over $2000 for our new stage curtain.
Our prize table was all thanks to our generous sponsors – local businesses who were glad to help out a little community theatre company.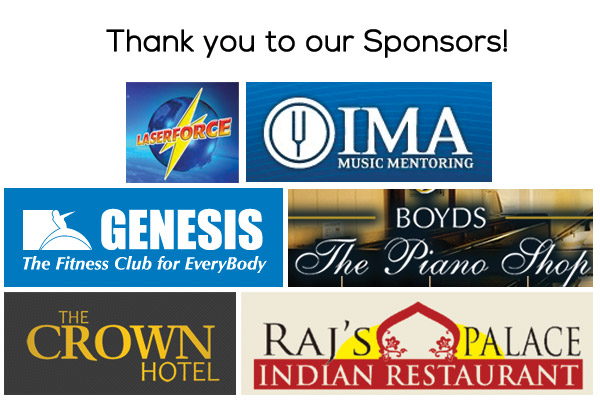 Big thanks to:
The Crown Hotel, Lutwyche for 2 x $30 vouchers
Laserforce, Woolloongabba for 3 x memberships + 2 games, and 2 x Buy 1 get 1 free games
Genesis Fitness Club, Homezone Centre, Windsor for 5 x bags with a water bottle + one month's membership in each, plus 60 x 7-day free trial vouchers.
The Independent Music Academy, Windsor for a gift voucher for 3 x lessons
Raj's Palace Restaurant, 1/3 Macgregor Street, Wilston for 100x 20% off meal vouchers
Boyd's Piano Shop, Wooloowin for a gift bag