Lettice and Lovage – a One-Act extract
$10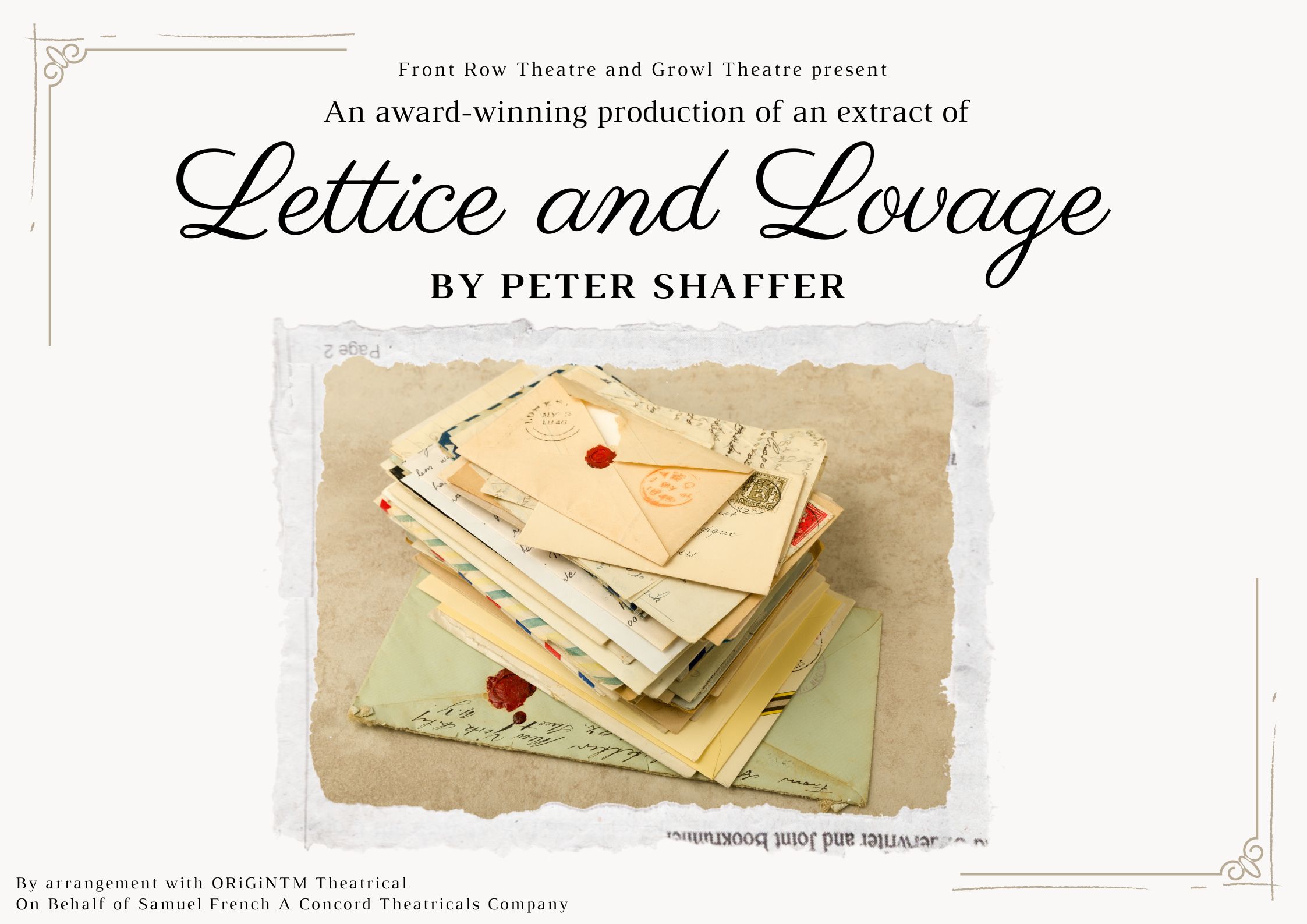 Front Row Theatre and Growl Theatre proudly present: A One-Act extract of Lettice and Lovage
You are invited to join us for an evening with the award-winning production of an extract from Lettice and Lovage by Peter Schaffer. Your ticket will include light refreshments with the cast, directors, crew and your fellow travellers following the play.
Synopsis
On stage you will meet Lettice Douffet, a tour guide at Fustian House, who theatrically embellishes its historical past, ultimately coming to the attention of Lotte Schoen, an inspector from the Preservation Trust. Neither Lettice nor Lotte are amused by the other but, together, they provide a delightful and enlightening entertainment for all of us.
ONE NIGHT ONLY – Saturday 24th September, 7:30pm
Doors open at 7pm
Run time: 45 minutes
---
Performed by Front Row Theatre at:
Act 1 Theatre Festival in July 2022 and won the following awards:
Best Actress (Drama) – Dale Murison
Best Supporting Actress – Julie Bray
ILT's One Act Play Festival in August 2022 and won the following awards:
2nd place, Best Comedy
Best Actress (Comedy) – Dale Murison
KSP Theatre Festival in August 2022 and won:
Adjudicator's Distinction Award – Dale Murison
By arrangement with ORiGiNTM Theatrical On Behalf of Samuel French A Concord Theatricals Company.
About the Playwright
Acclaimed playwright, Sir Peter Shaffer wrote one of the best farces of postwar British theatre in Black Comedy (1965), which Growl Theatre performed in 2019.
He was best known for his hugely popular philosophical dramas The Royal Hunt of the Sun (1964), Equus (1973) and, in particular, Amadeus (1979)